NFC Project – Support Documenting USA Kratom (Free NFC)
NFC Project – Our goal is to merge tech with kratom to document every single aspect of these amazing trees. In our efforts we have taken kratom documentation to a new level and introduce the "NFC Project".
On the #kratomAPP Kratom Watch Dog we are working to document our kratom nursery. We upload every single interaction from our staff has with our American kratom nursery.  We track how much and how often we water or fertilize as well as keeping a record of up to the minute weather conditions.  When staff are working with the nursery they will document any time they take photos or video with the plants and uploads that as well to the trees profile page on Kratom Watchdog.
3D Drone Mapping of American kratom nursery's
We have also started using drones to document our own American kratom nursery. We are 3D mapping our kratom nursery using these drones and applying these models into our Kratom Video Game for the Kratom Watchdog app. Our goal is to map out our entire nursery and insert the nursery into the game world for users to interact with these trees. We will also be creating and implementing drone swarming api's to film and record multiple trees at the same time.
We will be opening up our tools and software to allow other nurseries and growers to map out their kratom nursery. Interested in having us out to document your nursery? Contact us at kozykratom@gmail.com or contact us on the Kratom Watchdog app.
What comes with your donation?
With every donation to the "NFC Project" you will receive the corresponding amount of NFC tags. Tags are per-programmed by our Kratom Watchdog staff. Each tag will have a corresponding feed that will house all of the data. Think of this as a diary for your kratom tree.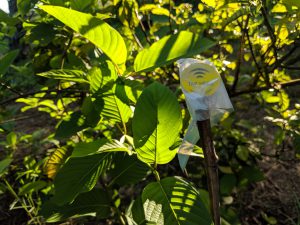 What are NFC Tags?
Utilizing a technology called NFC (Near Field Communication). NFC Tags are small integrated circuits designed to store information. Information can be retrieved by NFC-enabled devices like the smartphones and tablets. Small enabled stickers of wireless technology can also allow data transfer between two NFC enabled devices.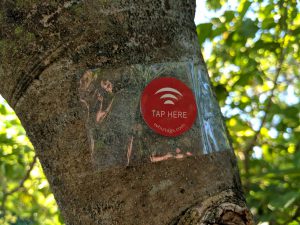 How does NFC technology work?
Pixel Sprite Mapping – NFC Project
As a current representation in for our kratom based video game we have started hiring pixel artists. They are representing each kratom tree from our nursery in its own pixel sprite work. The tree below is from a 10 year old pink vein tree and was recreated from hundreds of hours of kratom content.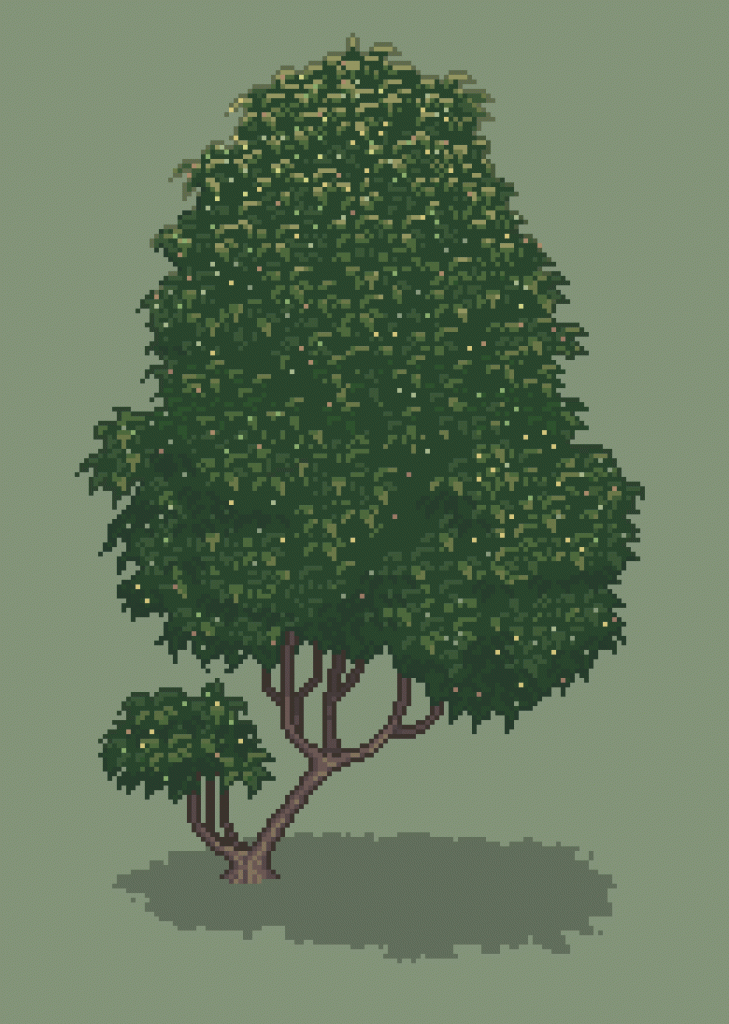 The #KratomAPP
Join us on our #kratomAPP on KratomWatchDog We are a Kratom social network built from the ground up by one of the founding member of the non-profit American Kratom Association (AKA). A booming social community with a focus on kratom advocacy. You can also find us on our Facebook Group Kratom The Tree or email us at kozykratom@gmail.com We are more than happy to talk with you anytime, and share our experience.